EXTENDED RESPONSE TASKS

Some ideas for Year 11 and 12 Biology students for ERTs
From Dr Richard Walding, FAIP, FRACI, CChem, Griffith University, Australia
Author New Century Senior Physics textbook by Oxford University Press.
Email: r.walding@griffith.edu.au
An Extended Response Task (ERT) is an assessment instrument that requires you to respond to a "science question, statement, circumstance or issue". It is essentially non-experimental, but will require research and use of secondary (someone else's) data - although you may have to draw on primary (your own) experimental data. This webpage concerns completing an Extended Response Task in Queensland (Australia) Senior Biology in the persuasive exposition genre. It refers to criteria and task types from the syllabuses produced by the Queensland Studies Authority but is not meant to imply that the QSA endorses any of the comments. It is a personal opinion.
Some of the ERT topics that follow have been suggested by the Senior Biology teachers at Tully SHS and Innisfail State College, Queensland, Australia. My thanks to Darrin Timms, HoD Land and Sea Science, Innisfail State College, 45 Flying Fish Point Road, Innisfail Qld 4860 Australia.
---
---
TECHNIQUES FOR PREPARING A ERT


Bioethics topics

The list below is a mixture of Research Questions (RQ) and Thesis statements (T).

An ERT can be created from this list by stating a Topic/Focus (F), providing a Stimulus or Scenario, and generating a Research Question and a Thesis. Viz:
Topic (Focus): Human Impact (Teacher given = closed; student generated = open).

Stimulus: Cassowaries are rainforest birds and, in Australia, as the rainforests shrank so did the cassowary population. Now there are only about 1500 left in the wild, 150 of them in the Daintree National Park (DNA data from the birds' dung was used to gain an accurate estimate of population size). This poses a problem for the forest because the cassowaries play a crucial role in distributing the seeds of many of the trees. The Queensland Government has planned to tag and release cassowaries to get a better indication of their range, habitat and breeding characteristics, but many people believe that such interference will make the population decline even faster. (Stimulus given by teacher).
Research Question: Should we tag and release cassowaries to calculate their habitat range? (Teacher given = closed; student generated = open).
Thesis: Tagging and releasing cassowaries is better than other methods of measuring their range, habitat and breeding rates. (Teacher given = closed; student generated = open).

Click here to download the following list. Courtesy of Darrin Timms.
Research Questions (RQ)
Should we tag and release cassowaries to calculate their habitat range?
Ozone depletion - fact or fiction
Should we perform environmental triage and let the most endangered species die?
Should smartphone apps be developed which can monitor body vitals?
Should pharmaceutical companies be able to sponsor doctor conferences?
Thesis statements (T)
African wildlife such as lions, rhinos and cheetahs should be farmed for furs, bones and natural remedies to reduce the pressure on the native wildlife
Sunscreen is worse for your health than sunburn
Psychopath's brains should be mapped so we can scan everyone's brains to find those at risk of becoming psychopaths
Automate guard robots with the ability to shoot intruders if required, should be built to guard important facilities such as nuclear reactors from terrorists
Overweight citizens and smokers should have to pay more for any emergency medical treatment they require
NASA should be disbanded and space exploration ended
DNA evidence should be removed from court cases
The oil in the Great Barrier Reef should be mined
Virtual doctors and virtual therapists are the way of the future for treating patients
The benefits of vaccination outweigh the risks
The government was correct in introducing species control mechanisms to protect the bilby
Focus or Topic Areas (F)
Nuclear energy in Australia
Solar power in Australia
Aerial spraying (pesticides/herbicides)
Marine development
Deforestation for agriculture
Whaling for oil/meat
Sandmining in Queensland
Organ Transplants
Mining the Great Barrier Reef
Xenotransplantation
Animal Experimentation
Killing for fur (seals)
Food additives
Chemical fertilisers
Euthanasia
Sex changes
Abortion
Illegal drugs
Culling of unwanted animals eg kangaroos
Genetic cloning
Genetically modified food
Stem cell research


Some Bioethical scenarios (stimulus)

In the same way, an ERT can be created by providing a Stimulus/Scenario (as in the list provided by Darrin Timms, below) and stating a Topic/Focus (F), and generating a Research Question (RQ) and a Thesis (T). Viz:
Topic: Biotechnology (Teacher given = closed; student generated = open).
Stimulus: When Marilyn Lewis, a young healthy pregnant woman is asked to give a blood sample as part of a study to determine what part of the population carries a gene for cystic fibrosis (CF) she agrees. After all there is no known person who has CF in her family. To her surprise the test is positive. Marilyn's husband Bob is then tested. He too tests positive for the gene carrying CF meaning they have a one in four chance of having a child with CF. Medical practitioners are advocating that all embryos are tested and if positive the embryo treated with pig stem cells to solve the problem. (Teacher given).
Research Question: Should all embryos be tested for CF and if positive be treated with pig stem cells? (Teacher given = closed; student generated = open).
Thesis: All embryos should be tested for CF and if positive be treated with pig stem cells. (Teacher given = closed; student generated = open).
Some more Bioethical scenarios (stimulus statements)
To ensure a steady supply of embryonic stem cells a couple must give consent for frozen embryos to be used in research otherwise embryos are destroyed.


Marilyn and Bob find out from pre-testing that the child has cystic fibrosis (CF) and decide to terminate the pregnancy. They both are now undecided in relation to their thoughts on gene screening due to the fact that the child would have CF but could still have lived a fulfilling life and are left wondering if they made the right decision.


Garfield's girlfriend (Hergertrude) aged 18 has recently found out that there is a family history of early onset Alzheimer's. She has been discussing with Garfield whether to have a screen test done to determine if she has the gene and, therefore could have the first signs of Alzheimer's by the age of 40. Hergertrude decides it is better to know about the disease and plan her life around the outcome. Both plan to have children once they are married a year later. Hergertrude has the test and results are positive.


Snoopy, the son of Mr and Mrs Smith, has just found out his biological (surrogate) wealthy father had died. Snoopy's biological father never married but made regular donations to a sperm bank. He has been bought up with his biological mother and non-biological father. Snoopy feels that he is entitled to his biological father's inheritance.

Benny Banana contracted Weil's disease while working as a farm hand, he was off work for two weeks and was told that the worker's compensation board would not cover his loss in wages. On inquiry Benny discovered that the board would not provide compensation for water-borne diseases in North Queensland.

Ella aged six was refused entry into a state school to commence year one, as she had not been immunised for rubella, mumps and measles.

Alf, a primary school teacher, contracted Aids through a blood transfusion in the local hospital. After two years Alf carried the Aids virus but did not suffer any of the symptoms. He was labelled as a carrier and sacked by the education department as he was labelled as a danger to the children.

Freddy was diagnosed with terminal cancer at the age of 58. Now at 63 he receives pain-killing injections twice daily. He decides to terminate his life however current euthanasia laws prevent Freddy from carrying out his wish.

Doris and Peggy live next door to Barney and Fred. Both couples are in a homosexual relationship and have decided they both want children. Doris has agreed to provide eggs to be artificially fertilized by Barney's sperm. The clinic has agreed for Doris and Peggy to have a child but not Barney and Fred as it was explained that it was unhealthy to raise a child in a male homosexual household.

Gladys has been diagnosed with schizophrenia by a psychiatrist, at the age of 59. Gladys is forced to take medication by injection each week against her will. Gladys says there is nothing wrong with her, and the medication makes her sleepy and feels that her life is not worth living under this medication. The psychiatrist says that denial is a symptom of the disease and that Gladys could be a danger to the public.

Linus and Helga have a moderately Down Syndrome child, Snoop aged 10. At age 14 Snoop must be sterilised to prevent her from falling pregnant. Linus and Helga have reservations about sterilizing Snoop as they are a close family unit and believe that Snoop is capable of making her own choices, and communicating them to others. Snoop has shown this by socialising with her peers at school, on weekends and making decisions about work she must do around the home.

Maxine (aged 25) and Samantha (aged 24) have lived next door to each other for the last 5 years. Maxine has been unemployed for the last 3 years and receives unemployment benefits. She was sacked from her last job as a sales assistant in a clothing shop as she was constantly late for work. Samantha has worked since she was 18 also as a sales assistant and while she doesn't wish to do this for the rest of her life appreciates the fact she has a job. From a recent blood test Maxine found out she has a high chance of having diabetes in 10 years time. As she does not work, she spends most of her time eating take-aways and watching television. Maxine sees no point in changing her lifestyle when she can access medical facilities free of charge. Samantha was happy to hear recently on the news that the medical profession were lobbying for a policy that ensured people that worked had access to medical facilities and people that chose not to work could not access facilities. Maxine now complains to Samantha about the unfairness of the situation.

Jeffery has been born with the debilitating aging disease, Progeria, that means at the age of 10 he will have a 40 year old body. Jeffery was born in a private hospital and as soon as he was born his parents started a life assurance policy, as had been the tradition in their family. However at the age of 2 months after many visits to the doctor it was discovered that Jeffery has a debilitating disease that will mean he will be lucky to make it to 20 years old, meaning a large financial payout by the assurance company. In light of this, the assurance company decided to cancel his policy. No government legislation exists on such an issue and therefore this is a test case to determine if the company can terminate the agreement.

As legislation tightens down on drug abuse in public places the Health Minister is putting a bill to parliament that will stop ANY organ transplantation of patients with a debilitating medical condition due to the shortage of organ donors. It is argued that they made the decision to take up drugs and therefore should wear the consequences of their actions.

The shortage of organ donations in Australia has lead one hospital to trial xenotransplantation of organs for those patients who would not survive the wait. Governments want to stop this trial due to further abuse by drug addicts.


In-Vitro Fertilisation (IVF) reproductive technology in relation to Pre-implantation Genetic Diagnosis (PGD) has given hope to potential parents who carry genetic diseases; allowing them to test embryos to ensure they are free of the genetic condition prior to implantation of the embryo in the uterus. However, many argue that the negatives associated with the use of these technologies far outweigh the positives. People considering the use of these reproductive technologies need to be informed about the benefits and problems before making a decision on whether or not to use the technology. Reproductive technologies, with genetic manipulation, are becoming more acceptable as a means of human reproduction within modern society. There are significant consequences associated with such use of reproductive technologies. Reproductive technologies, with genetic manipulation, should be acceptable as a means of human reproduction within modern society.
---
CHANGING THE DEGREE OF OPENNESS OF INQUIRY (NON-EXPERIMENTAL)
The degree of openness of an ERT inquiry can be varied by changing the parameters of the task. The following table shows how this can be achieved. It does not necessarily mean that the complexity or challenge of the task increases with increasing open-ness, just the control the student has over the process. Level "0" Openness (verification) can apply equally to inquiry tasks or "closed" non-inquiry problems usually found on Supervised Assessments where the data is given and there is a "correct" answer; eg: A grasshopper zygote has 30 chromosomes. How many chromosomes are in a grasshopper muscle cell? In Senior Biology ERTs students are most likely to be dealing with Level 2a Openness and above.

| | | | | | | |
| --- | --- | --- | --- | --- | --- | --- |
| Change in Openness | Openness Level | Focus | Research Question | Thesis | Outcome | Common Name |
| Closed | 0 | Given | Given | Given | Closed | Verification |
| - | 1 | Given | Given | Given | Open | Guided Inquiry |
| | 2a | Given | Given | Open | Open | Open Guided Inquiry |
| - | 2b | Given | Open | Open | Open | Open Guided Inquiry |
| Open | 3 | Open | Open | Open | Open | Open Inquiry |
---
The following ERT has been adapted from one supplied by Darrin Timms. Click here to download a copy.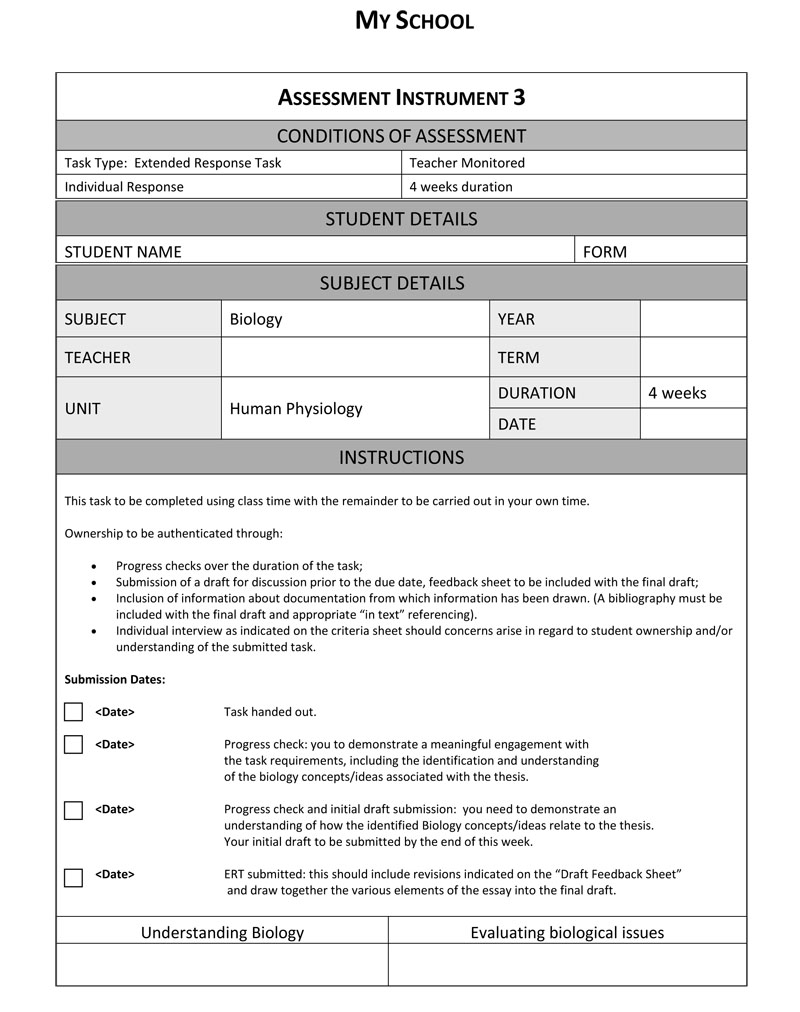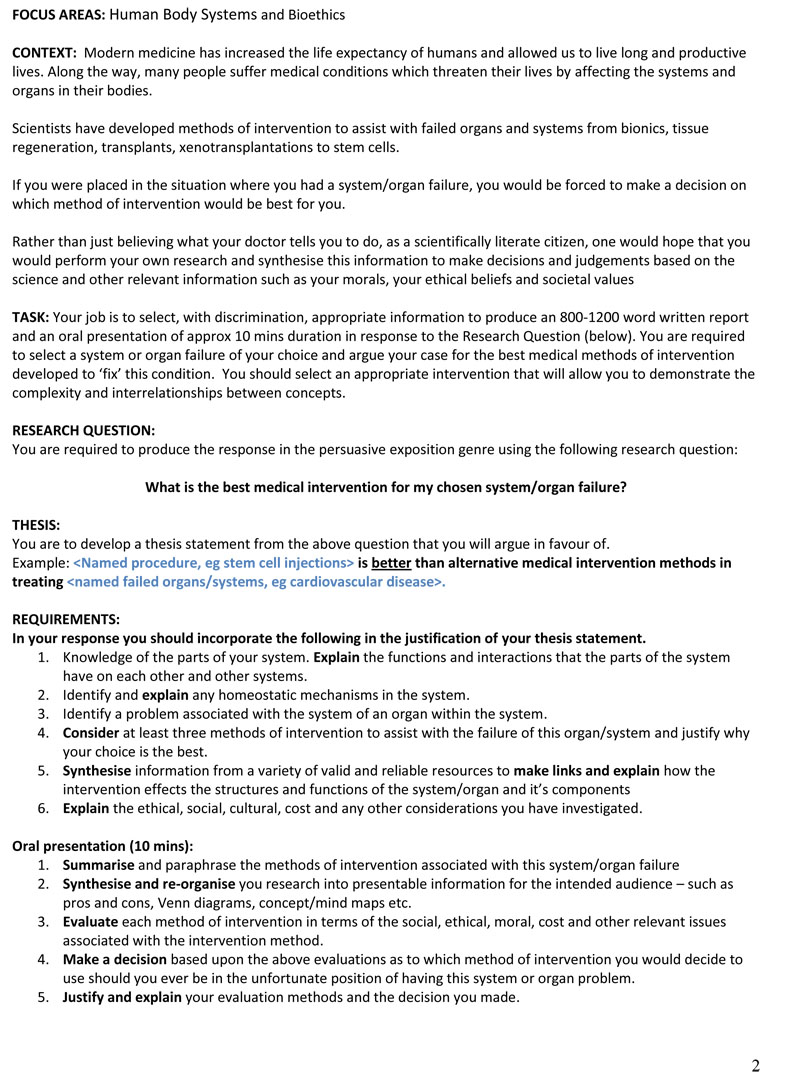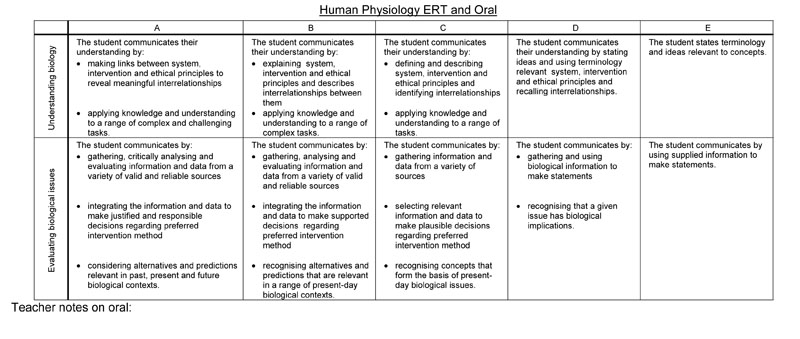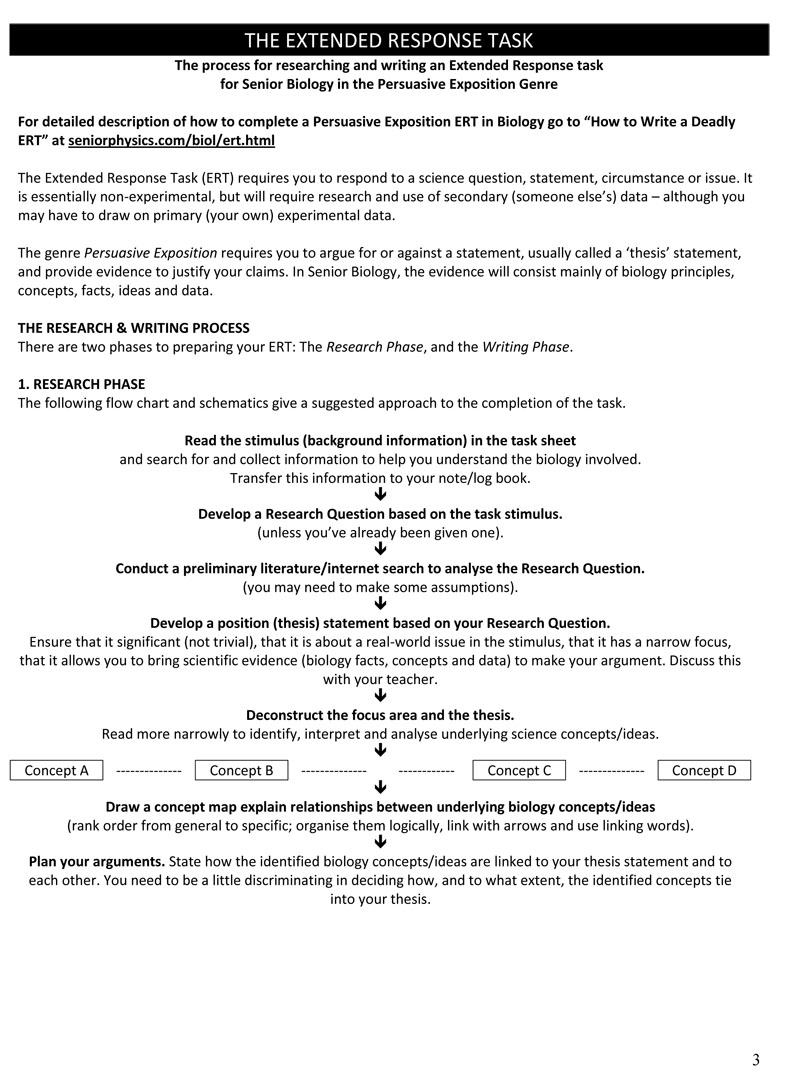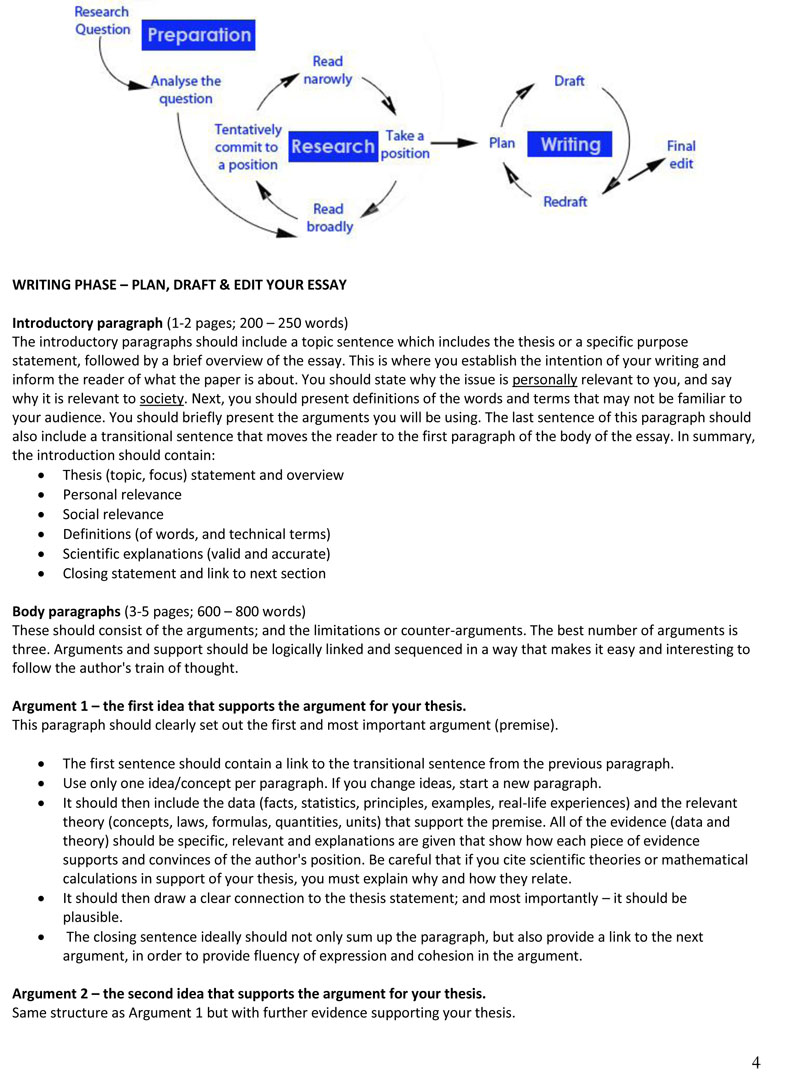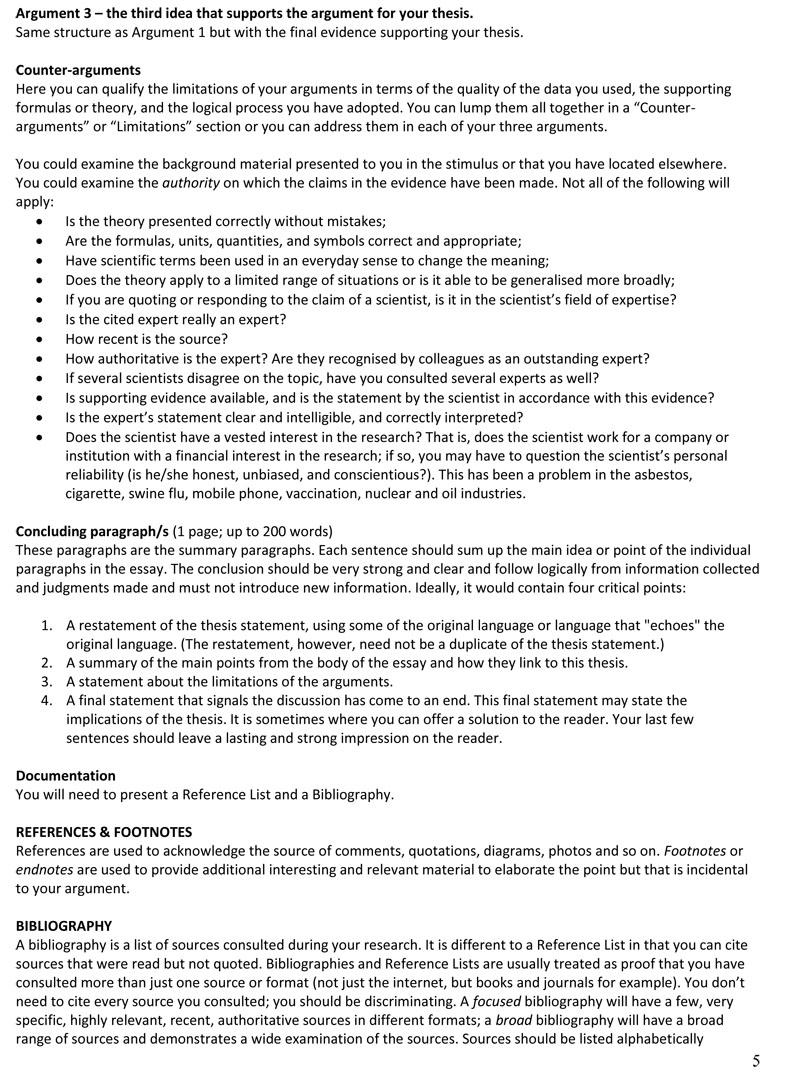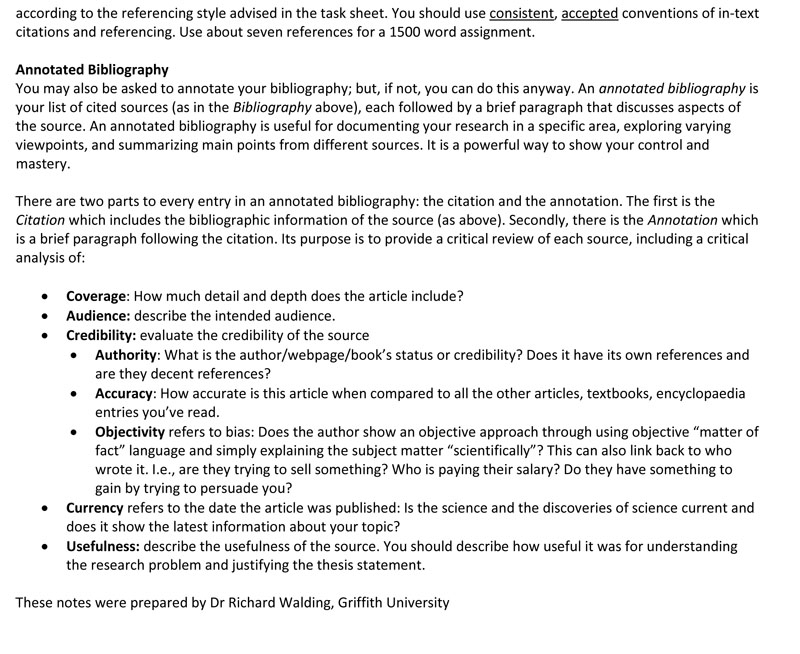 ---